Apartment for sale
Paribio g.
Žvėrynas
Price: 540 000 EUR
Penthaus apartments with terraces and spectacular views of Vilnius Old Town and skyscrapers
Main information
Please find 3D tour here:
https://my.matterport.com/show/?m=su8uGsp1YjV
Layout:
3 rooms
2 bathrooms and shower rooms
1 room - wardrobe
2 storage rooms, one next to the lower terrace, the other next to the parking spaces
2 parking spaces in a guarded garage.
Do you want to live dynamically, in a youthful rhythm, together with your family in the district of Vilnius that everyone dreams of? Or maybe you are a respectable family looking for an oasis of tranquility and nature in the old town within walking distance? Karoliniškės Landscape Reserve just after leaving the staircase of the house.
Such exclusive features can be offered by these penthouse apartments for sale in Žvėrynas. It has just completed the reconstruction of the apartment and the interior updated by the designer. Natural stone slabs are combined with the colors of the surrounding natural palette, visible through the panoramic windows of the apartment.
If there are still doubts about the price, we will say that the reconstruction of Paribio Street and the surrounding streets will be started in the near future.
Next to the house, the city municipality will install a tree-lined alley with lounges, with convenient cycling and hiking trails. Such improvements near the developing class office town, will inevitably further raise the investment value of the apartment. Such exceptional assets will unquestionably remain a liquid investment in the future with the option to easily sell or lease them at any time.
Therefore, the price of the apartment is reasonable and corresponds to the average in North Žvėrynas.
What is included?
- Apartment terraces: Lower terrace - 40 sq.m. and panoramic terrace with 360 degree view, and views of Vilnius Old Town, occupying 80 sq.m. The panoramic terrace is equipped with South American Cumaru wood with the highest resistance to different weather changes, LED lighting, jazz windows and outdoor furniture planted with plants.
- All furniture shown in the photos, plenty of storage space, separate walk-in closet, Kal fire-operated gas fireplace, original non-copied, classic designer chairs (Louis Ghost Kartell), home sound system, remote-controlled curtains, paintings by famous artists, made to order century-old oak dining table, plants, etc. things needed for a modern, hassle-free life.
What is not included?
- Two separate storage rooms, each with an area of ​​about 6 sq.m. (one next to the lower terrace, the other next to the parking spaces).
- Two parking spaces in a closed underground car park under the house, with direct access to / from the stair lift. Each individual object is valued at € 15,000. Price of all 4 objects for sale (total € 60,000).
Property details
Heating
individual accounting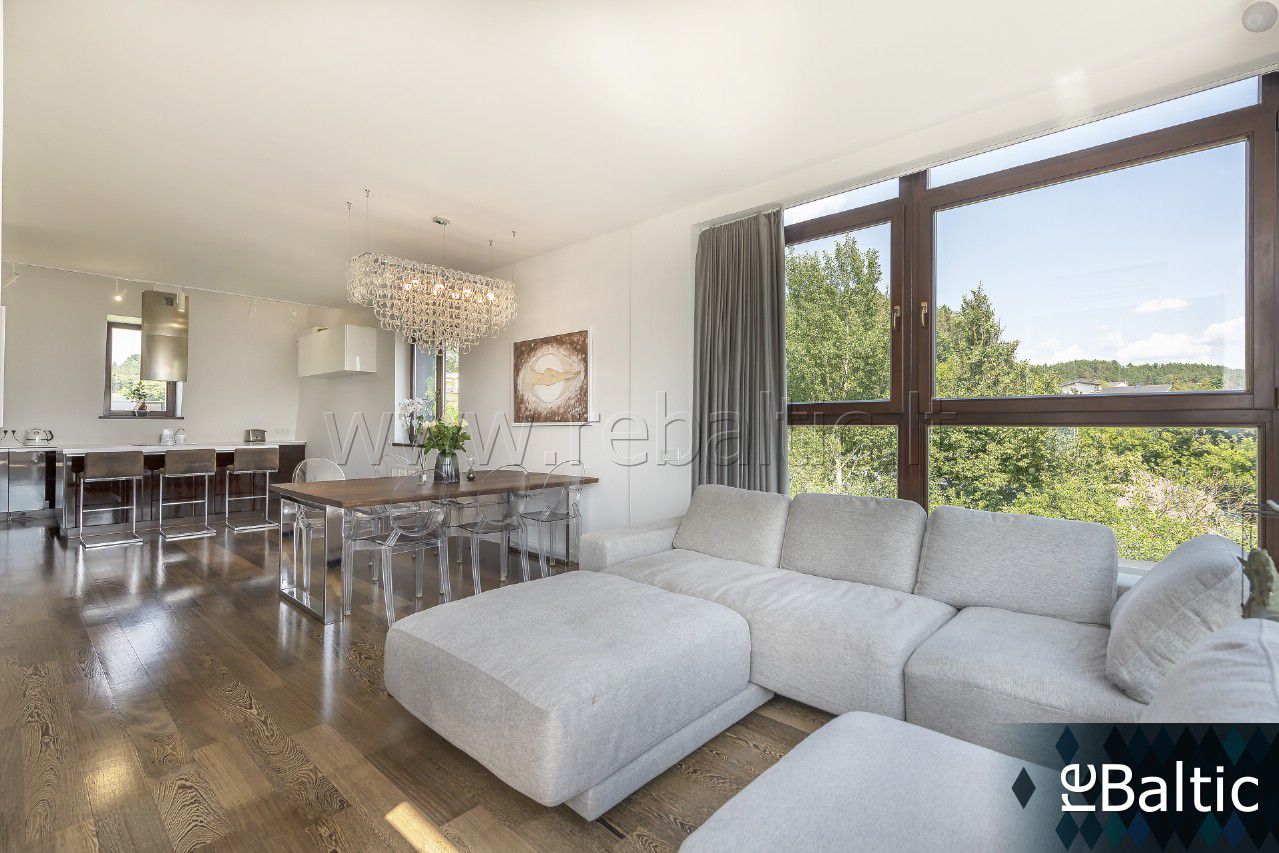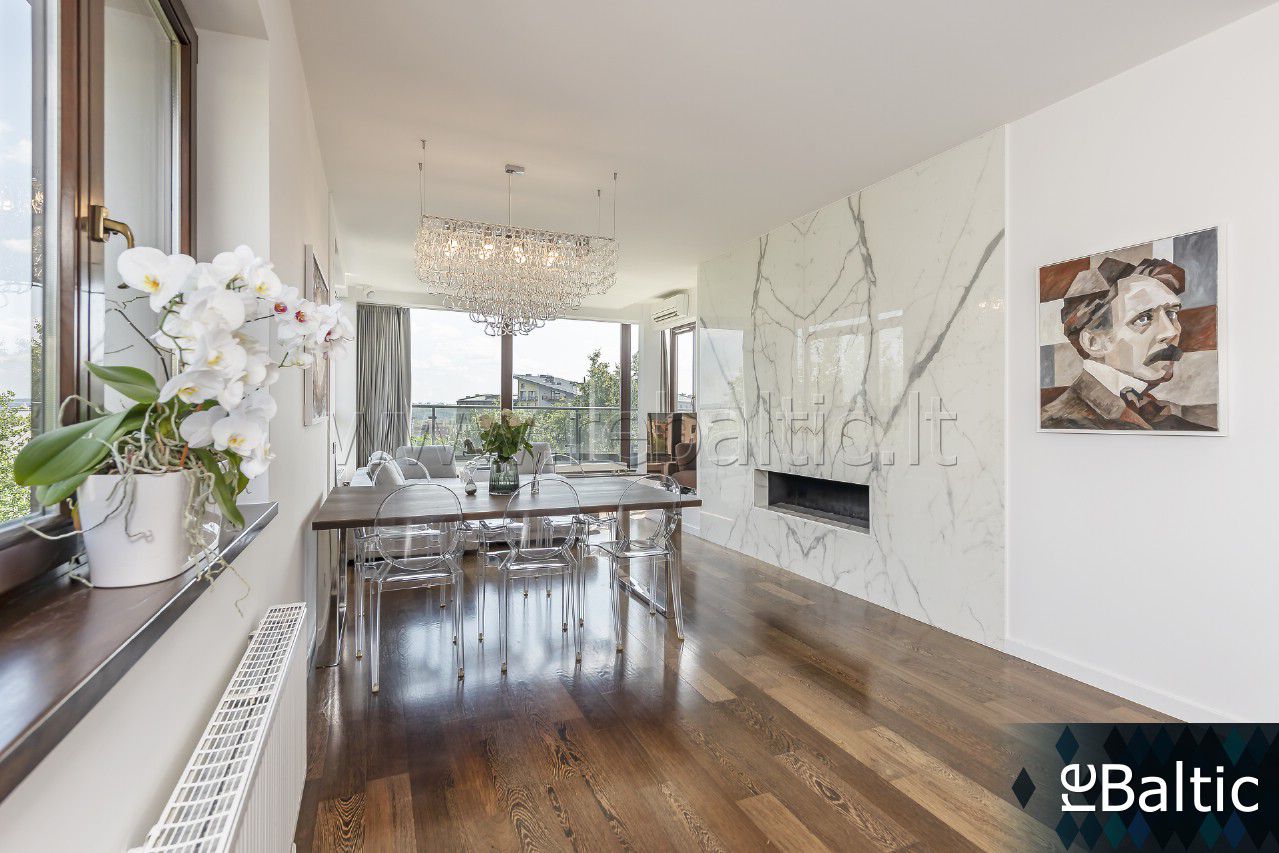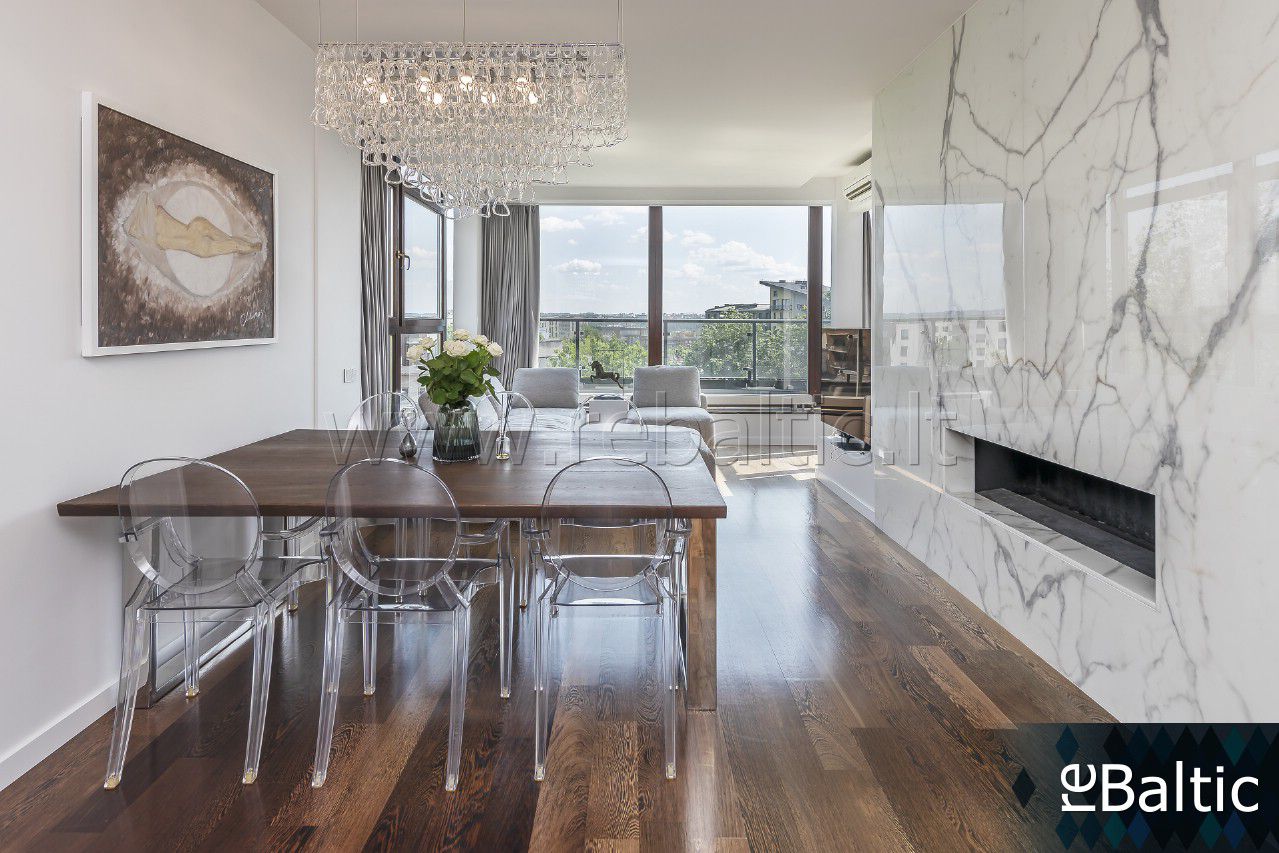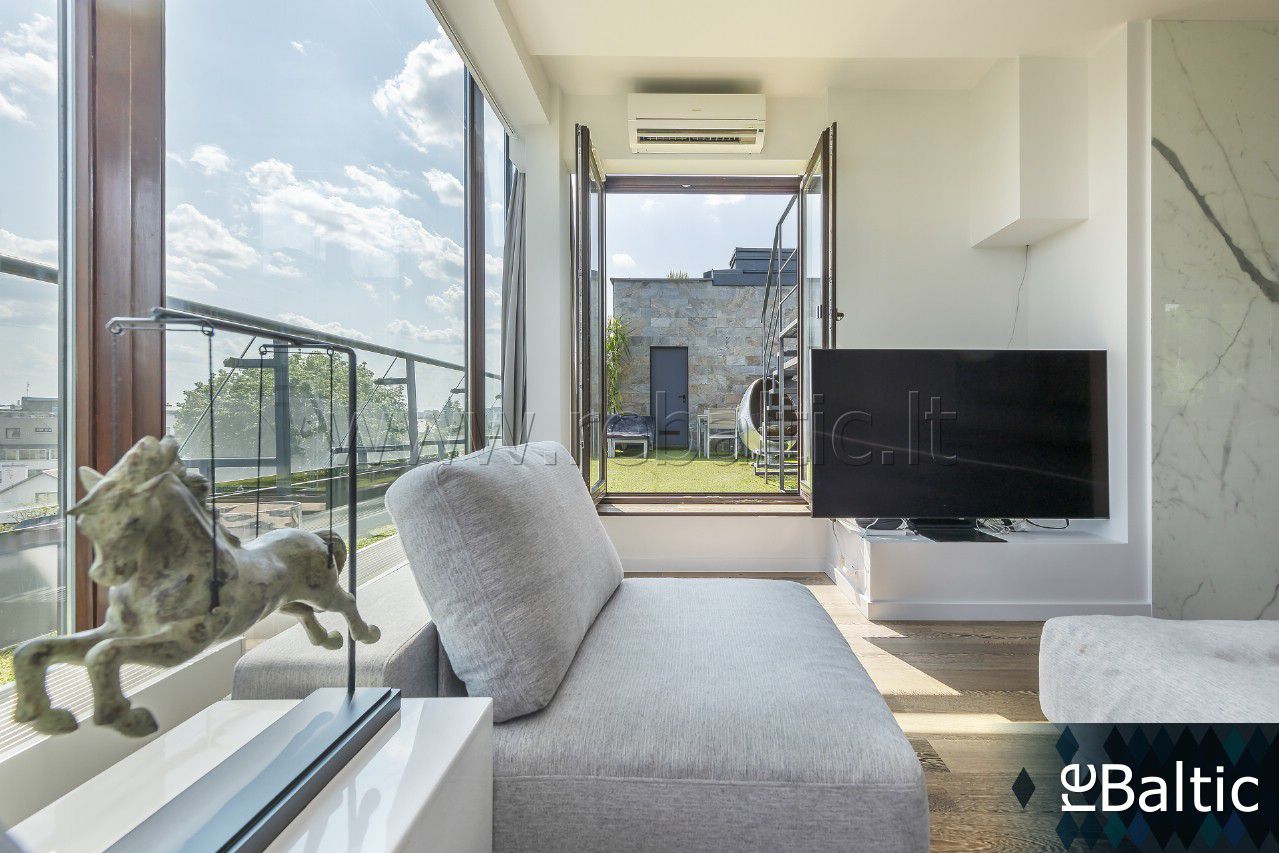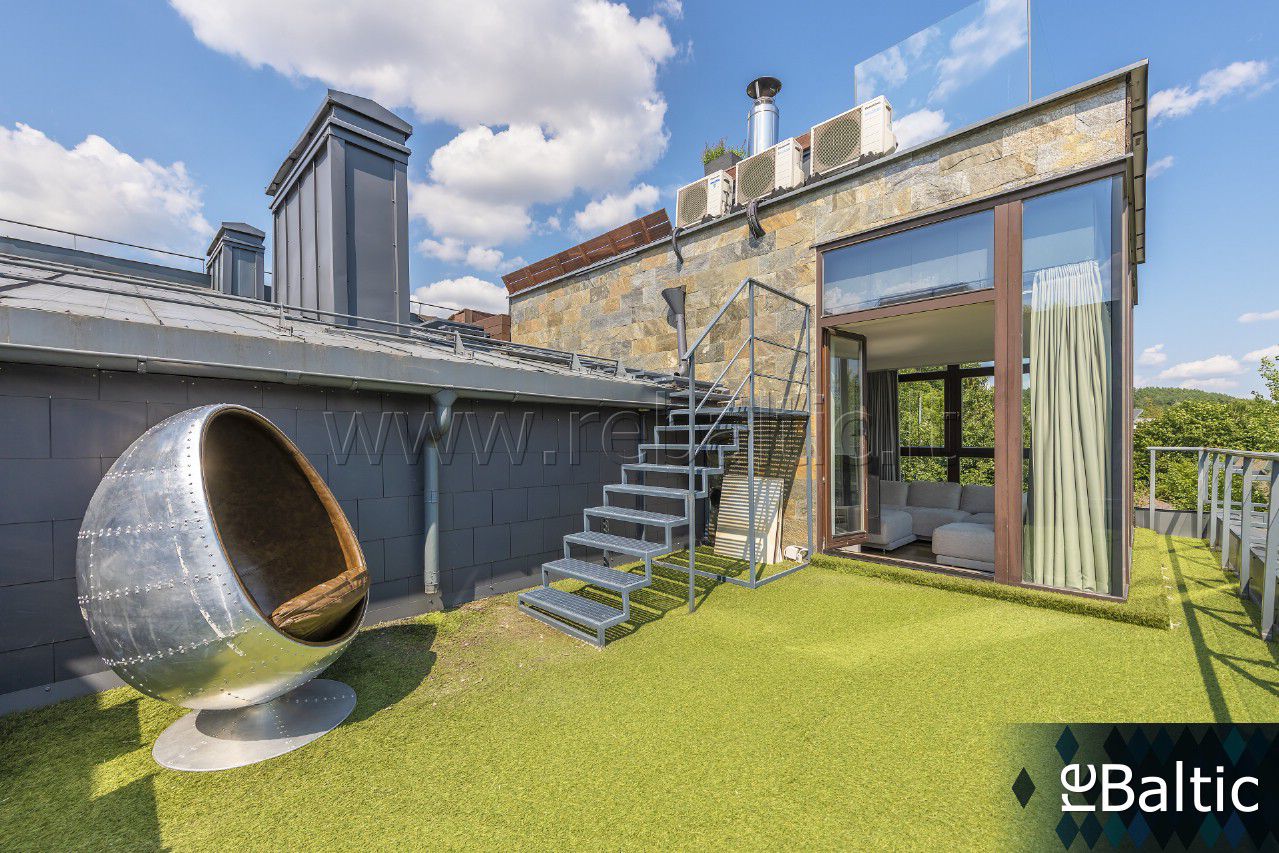 Show more photos (+16)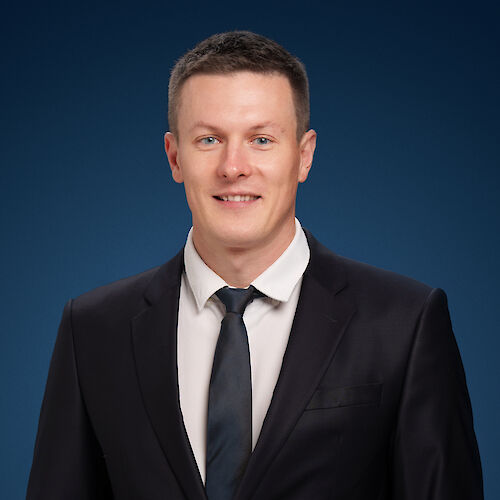 More information
Ignas Vaitkunskas
Premium property agent
Managing partner
Ignas Vaitkunskas
ignas.vaitkunskas@rebaltic.lt
+370 687 55595